Bare Access Flex (2018)

from Merrell
Item rewiewed in this reviews set :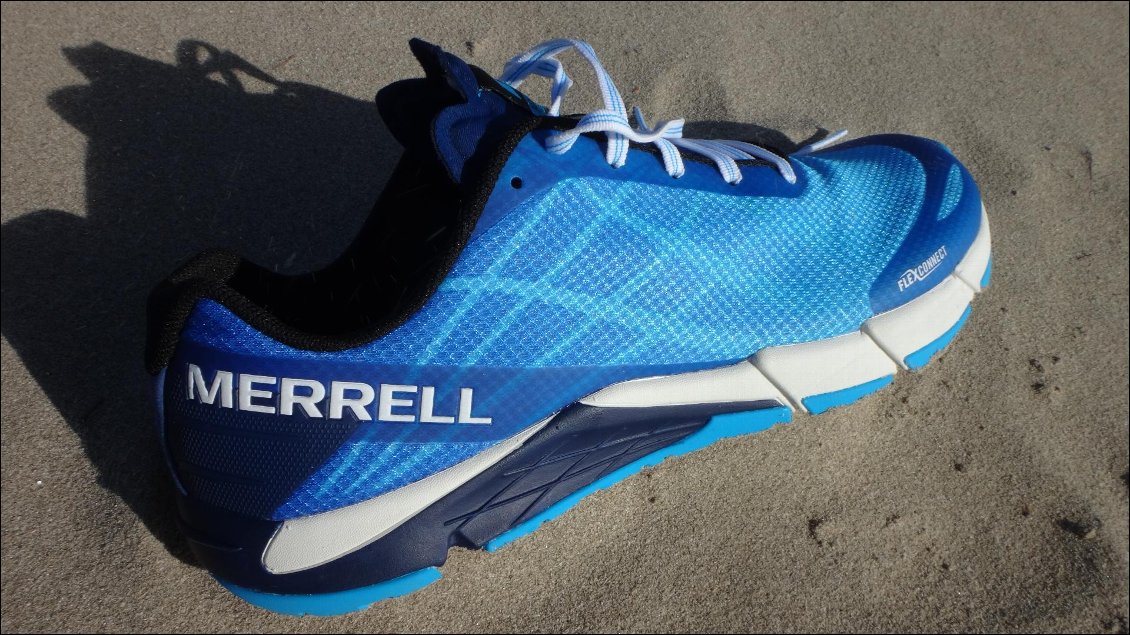 Abstract :
Bare-Access, "drop 0" shoes, are really very light and we feel like the foot is bare (bare-access ? 

). The sole has a  than Trail-Glove, so we feel a little less the ground. The sole is also a little less all-terrains. They carry well their name by allowing a progressive access to the minimalist running, the damping of the sole allows to put the heel without undergoing a too severe penalty

Quick view
Global rate
:
Total weight (measured) : 414 g
Parts
Specific informations : Tige
Specific informations : Semelle
approximative price : 90 €
All characteristics
Parts
Specific informations : Tige
Abstract :
Low upper, light fabric and soft sensation
Specific characteristics Tige
Specific informations : Semelle
Abstract :
Littles lugs, versatile, not outdoor specific
Specific characteristics Semelle
Lugs
rubbers hardness
:
And 50HA for the shock absorbing eva
size
: 2 mm
Mean height of lugs in millimeters
density
: 70%
more or less
nombre de gommes
: 2
One rubber is very majority
Cushioning
It's a shoe with minimalist spirit. Nevertheless it has shock absorbtion but less important than a classical trail running shoe
Ground Sensitivity
There is a significative sole, so the ground sensation is limited
Global characteristics
Global rate
:
Total weight (measured) : 414 g
Both, for US 9.5
Announced weight by manufacturer : 420 g
Flex
Average flex for the category
Lacing
Classic lacing, easy to use
lace passages : simple holes
passages number : 12
Lacing type : classical
Shoe tongue
Connected on half low part to limit entrance of little elements within the shoe
Thermal insulation
Made for running, no insulation needed

Use temperature
Very lightweight and breathable shoes
Fitting
A little strap on the heel could improve fitting
Toes protection
Minimalist toes protection, just a little peace of fabric over the toes.
Heel protection
Minimalist, a bit of plastic which strengthens the heel
Reflective Strips
yes
minimalist, on the shoe tongue
Made in
Vietnam or China, depend on the source
brand :

Merrell
approximative price : 90 €